Dr. Maria Elizabeth (Lizette) Lourens – Medical Director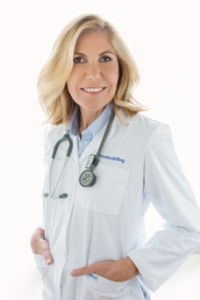 Dr. Elizabeth (Lizette) Lourens is medical director and co-owner of Age Management Institute in Calgary, and owner/founder of Age Management Institute in Canmore.
A licensed and experienced physician in the field of conventional medicine, Lizette spent many years working in emergency medicine and general practice before developing a keen interest in functional medicine.
Wanting to assist her patients by treating the cause and not just the symptom of illness, she has dedicated more than 10 years of additional study and practice to develop her expertise in anti-aging medicine, bio-identical hormone replacement therapy (BHRT) and cosmetic enhancement treatments. She now embraces the merging of traditional and integrative medical approaches to achieve the best possible results for her clients, helping them look better and feel better on their path to healthy, happy aging.
With more than a decade of experience in cosmetic medicine, Lourens has witnessed the evolution of the industry. With the incredible advancements that have been achieved in medical esthetics, she is a strong believer in utilizing natural facial rejuvenation products like Sculptra and Selphyl, in addition, or as an alternative, to the more traditional injectable treatments like Botox, Juvéderm and other common options.
She recently completed advanced training in the use of Sculptra and believes it to be the most cost-effective treatment option to replace volume loss in the face, without looking injected.  Her guest's biggest compliment is when they are told they look rested and healthy, not 'done'.
Dr. Lourens regularly attends conferences and training to keep up with the rapidly advancing field of cosmetic medicine and was the first physician in Calgary to incorporate Selphyl treatments into her practice.
Dr. Lourens has earned a solid reputation for her extensive knowledge and experience in anti-aging therapies, including bio-identical hormone replacement therapy (BHRT). "To understand the hormonal symphony of women, one must address nutrition, the thyroid, adrenals and a range of other hormones when doing BHRT.
Age Management Institute guests are consistently impressed with Dr. Lourens warmth, compassion and humour, as well as her ability to educate and coach her guests, empowering them to successfully achieve their health, wellness and, if needed, weight loss goals.
History of Age Management Institute:
In 2008, Dr. Lizette Lourens founded the Age Management Institute brand, launching the first location in Canmore, AB. The Calgary location was introduced in 2012. Lourens divides her time between the two locations, providing traditional medical cosmetic esthetics, advanced facial rejuvenation, bio-identical hormone replacement therapy, as well as health, wellness and weight loss programs.
Education:
Dr. Maria Elizabeth (Lizette) Lourens is licensed by the College of Physicians and Surgeons of Alberta, a member of the Family Physicians of Canada (CCFP) and holds a specialist qualification of The College of Family Physicians of Canada (FCFP). She graduated from the Medical School in Medicine and Surgery of the University of the Orange Free State (MB.ChB.) in South Africa.
Memberships:
American Academy of Anti-Aging Medicine
 Board
Certified Physician with the American Board of Anti-Aging and Regenerative Medicine
Fellowship in Anti-Aging and Regenerative Medicine (FAARM)
Institute of Functional Medicine (IFM)
Additional Training:
Institute of Functional Medicine – The Dynamic Brain; Revealing the Potential of Neuroplasticity to Reverse Neuro-degeneration
Institute of Functional Medicine – Advanced Hormone Module
Skin Boosters treatment – Restylane