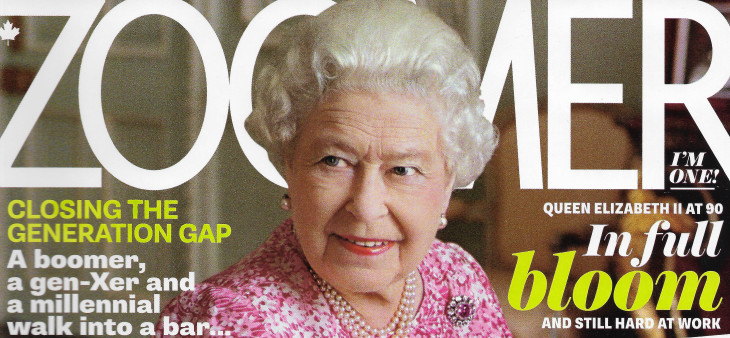 Dr. Lizette Lourens discusses women's health in Zoomer Magazine
Age Management Institute founder, Dr. Lizette Lourens was featured in Zoomer magazine discussing her integrated approach in treating women's health issues including medical esthetics, bio-identical hormone replacement, nutrition and FemiLift, a non-surgical laser treatment for urinary incontinence.
For your free consultation, call 403.265.4142.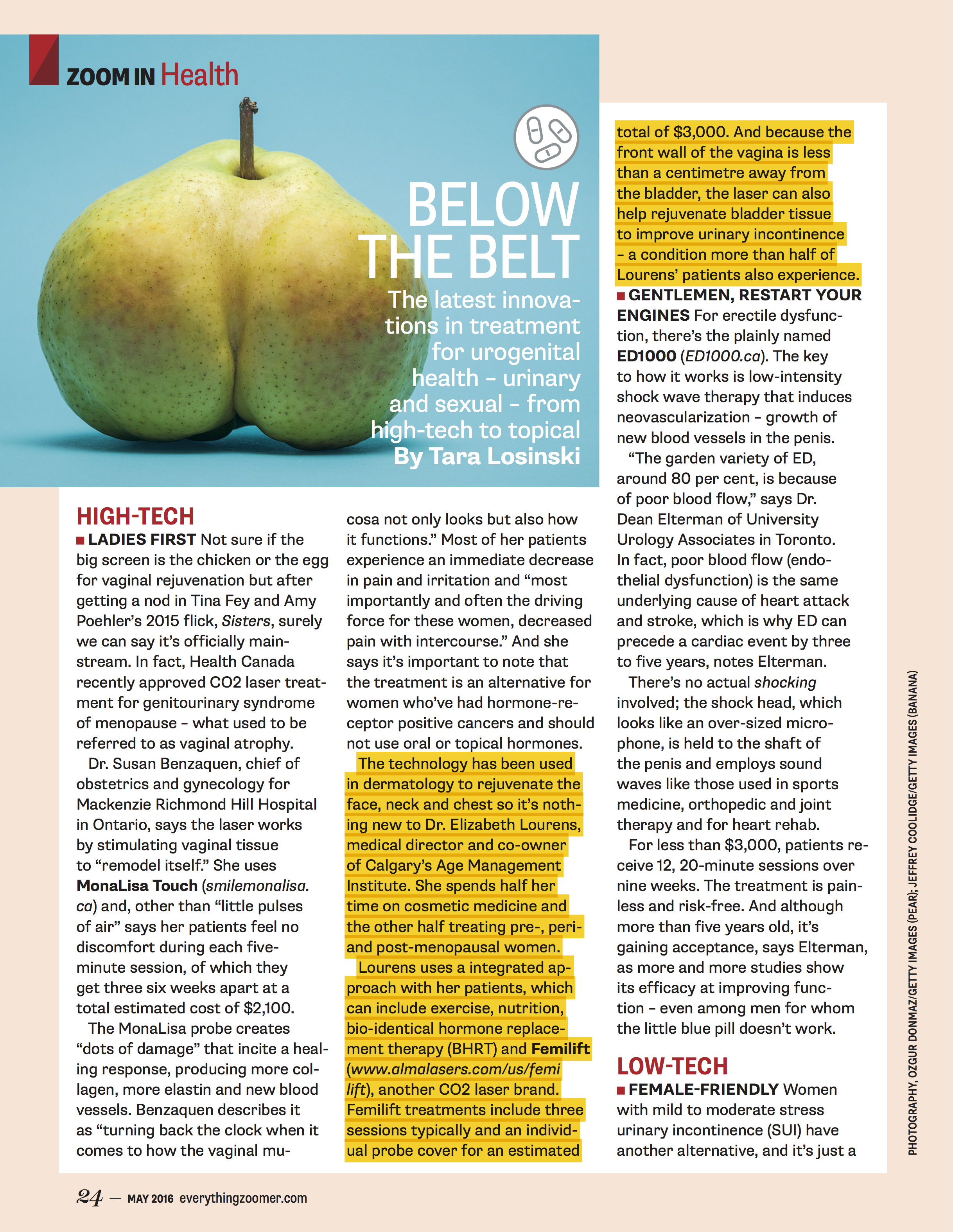 "The (laser rejuvenation) technology has been used in dermal to rejuvenate the face, neck and chest so it's nothing new to Dr. Elizabeth Lourens, medical director and co-owner of Calgary's Age Management Institute. She spends half her time on cosmetic medicine and the other half treating pre-, peri- and post-menopausal women.

Lourens uses an integrated approach with her patients, which can include exercise, nutrition, bio-identical hormone replacement therapy (BHRT) and FemiLift, another C02 laser brand. FemiLift treatments include three sessions typically and an individual probe cover for an estimated total of $3000. And because the front wall of the vagina is less than a centimetre away from the bladder, the laser can also rejuvenate bladder tissue to improve urinary incontinence – a condition more than half of Lourens' patients also experience."
Dr. Lizette Lourens offers free FemiLift consultations in Calgary to treat urinary incontinence with a non-surgical laser. For women with milder urinary incontinence symptoms, one treatment may be all that is required.
Call 403.265.4142 to reserve your free personalized consultation today.