Age Management Institute in Calgary is pleased to introduce VOLIFT®, the newest member of the Juvéderm® family of fillers
VOLIFT® offers soft, natural looking results*, perfect for the transitional areas of the face. Particularly effective in targeting lines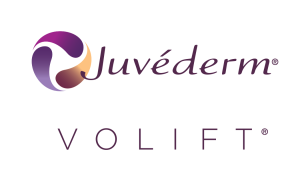 and wrinkles around the lips, smile lines and nasolabial folds, it's ideal for helping treat "smoker's lines" around the mouth.
What sets VOLIFT® apart is its use of VYCROSS™ technology, a revolutionary new advancement that boasts a softer, gentler appearance. It also offers minimal swelling, long-lasting results* and contains lidocaine to reduce any discomfort during the injection process.
Dermal fillers are becoming increasingly popular as a means to help reduce wrinkles and restore volume in the face. And ongoing research means continuous advancements and improvements in the technology. The result is a range of products with each designed to treat the more specific areas of the face and the individual needs of each guest.
Gone are the days when the same filler could be used anywhere on the face. The range of products and formulations available now ensures optimum results for our Age Management Institute guests. It is up to me, as and experienced injector,  to pick the appropriate product for the different areas of the face to sculpt, shape and contour. Most importantly, I always want to achieve a natural look, and having a range of filler options ensures that," says Dr. Lizette Lourens..
While VOLIFT® may be a new formulation, it's a product of Allergan, the makers of BOTOX® Cosmetic, and latest product in their successful line of Juvéderm facial filler products.
What makes Age Management Institute the best place to get VOLIFT® in Calgary?
Age Management Institute's Dr. Lizette Lourens is one of Calgary's most skilled and experienced medical esthetic injectors. They are committed to ensuring beautiful, natural results* for guests and will provide a complimentary consultation to discuss individual expectations, budget and to evaluate the best options for a beautiful outcome.
For more information on VOLIFT® in Calgary and to reserve your complimentary consultation, call Age Management Institute 403.265.4142 or email reception@calgaryagemanagement.com.
*Individual results may vary.