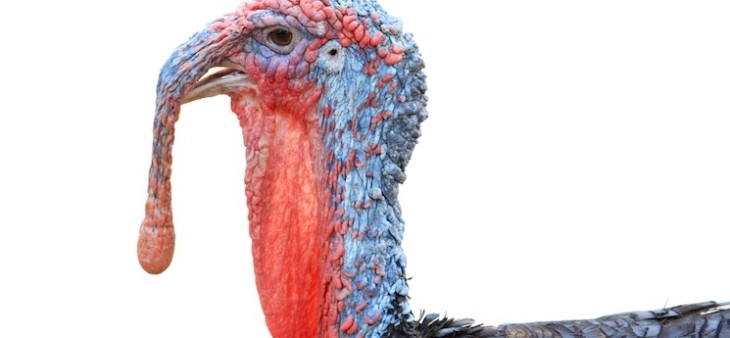 Turkey Neck Treatment – a Non-Surgical Mini Neck Lift
That wattle may look good on a turkey – but not many of us enjoy seeing ours in the mirror. Unfortunately, that annoying skin hanging beneath the chin is nearly impossible to reduce through diet and exercise.
To help whittle your wattle, Dr. Lizette Lourens has packaged a combination of treatments, specially designed to provide a non-surgical mini neck lift with no down time.
What is the Turkey Neck Treatment?
It's actually a series of treatments, including:
1 Selphyl treatment, administered using micro-needling technology
3 Venus Viva treatments, completed over a three month time frame
1 Environ AVST Moisturizer for at-home care and maintenance
Cost: $1,600
We also recommend purchasing an Environ Roll CIT micro-needler for at-home maintenance (on sale now at Age Management for $135; regular $160).
Call 403.265.4142 to reserve your consultation for the Turkey Neck Treatment.
How does the Turkey Neck Treatment work?
Selphyl
Selphyl or Platelet Rich Plasma (PRP) has become famous in Hollywood as the "Vampire Facial". The treatment harnesses the natural, healing platelets from your blood to stimulate new cell growth, reduce fine lines and wrinkles, and most importantly, encourage natural collagen production. A small amount of blood is drawn, spun in a centrifuge to extract the platelet rich plasma, then injected into the neck area using a professional micro-needling device to ensure optimum distribution across the area.
Learn more about Selphyl here.
Venus Viva
A series of three Venus Viva treatments will be administered over the course of three months to tighten your skin. Venus Viva uses non-fractional radio frequency to send energy into the skin, heating cells and triggering the growth of collagen. It's ideal for treating necklace lines, too
Learn more about Venus Viva here.
Environ AVST Moisturizer
Your at-home skin care program can help to enhance your treatment results. As part of your treatment package, you will receive Environ AVST Moisturizer for continued care.
Environ Cosmetic RollCit (Optional)
Micro-needling as part of your skin care maintenance at home can help improve your results and help prevent the skin from sagging in the future. Also known as collagen induction therapy, using a micro-roller before applying medical-grade skin care products will improve their absorption by 80%! Better absorption means better results and you'll use less product, too.
Learn more about the benefits of micro-needling here.
For more information and to reserve your consultation and Turkey Neck Treatment, call 403.265.4142.