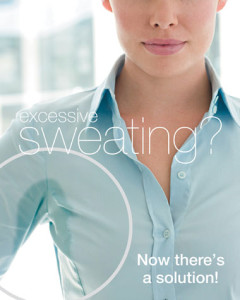 Most people are familiar with the use of Botox for cosmetic purposes, where it is highly effective in treating fine lines and wrinkles. But it is often used by doctors to treat a variety of medical conditions, also.
A therapeutic formulation of Botox is commonly used to combat the medical condition known as hyperhydrosis – excessive sweating, which can be embarrassing, impacting your social life and undermining your confidence.
At Age Management Institute, we administer therapeutic Botox treatments for axillary hyperhidrosis – excessive sweating of the armpits.
Because hyperhidrosis is a medical treatment, the cost of therapeutic Botox® may be covered under your extended health medical benefit program.
Contact Us Today – Click Here