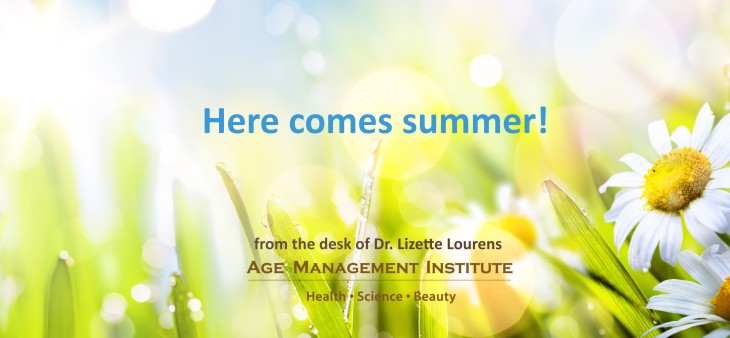 Vitamin D – The Sunshine Vitamin
Can you believe it's the middle of June? Calgary Stampede is just a few weeks away and many of us are dreaming of deserting our desks in favour of some outdoor summer fun with family and friends.
Why do we feel so much more energetic when the sun is shining?
That's partly due to Vitamin D, the sunshine vitamin. Our bodies produce it when exposed to sunshine but often not enough of it, especially for those of us in colder climates. Using sunscreen limits the ability of our skin to produce Vitamin D, and spending too much time in the sun has a negative impact on our health in other ways, including premature aging and skin cancer.
You can also get Vitamin D through diet by choosing fortified orange juice and milk products, and by eating fatty fish, like salmon, trout and tuna.
But still – it's not enough. Most of us remain Vitamin D deficient. 
So what do we do?
Vitamin D supplements are essential, especially as we age. It's crucial to maintain healthy bones, fight osteoporosis, help regulate blood pressure, maintain heart health and even fight depression. 
Think Vitamin D isn't that important?
It's the one supplement that
NASA supplies to astronauts
Drop by Age Management Institute to pick up some medical grade supplements. We also have Vitamin D testing kits available, though testing is no longer covered by Alberta Healthcare.
Check out our library of recommended supplements, compiled by Dr. Lourens.
Questions?  Please let me know.