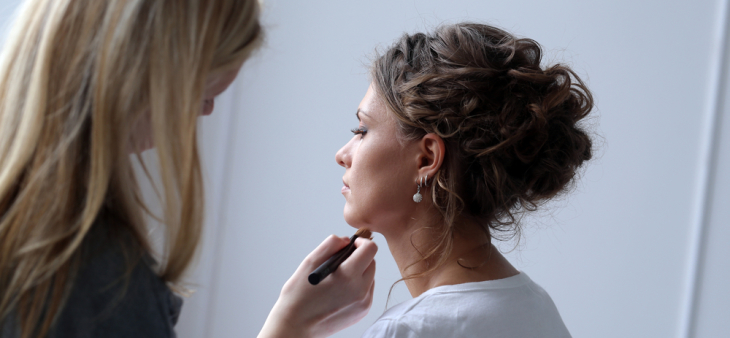 Freshen your look for the season with these 
Spring make-up trends 
from Calgary's Age Management Institute
The look of the season on the fashion runways is bare-faced beauty – great news for those who prefer a natural look with less make-up, especially during the warmer months.
The key to achieving a gorgeous, glowing look is to start with proper skincare. We carefully select skincare products that will be effective for our guests, including Environ and ZO Skincare. And one of the most critical anti-aging elements for your skin is wearing sunscreen – not just on your face but on all exposed areas. And don't forget the back of your hands!
For your make-up, use light formulations of liquid foundation and translucent powders. (We love Jane Iredale mineral makeup for its colour selection and the built in sun protection in its powders, both loose and pressed). Bronzing shades add a little sun kissed glow, and light, natural-coloured lip shades add to the fresh faced look. Want something a little more daring? Orange and coral lip shades are all the rage for the upcoming season, too!
Reluctant to bare your winter white legs as weather warms up? We love Tantasia, a self-tanner for face and body. With natural hydration and a fresh citrus smell, you can kick those other streaky, smelly self-tanners to the curb.
Time to review your makeup, skincare products, nutritional supplements and more? Stop in for a visit! We can make recommendations to help you look your best.
Learn more Jane Iredale make up tips here.
"I'm a big believer in that if you focus on good skin care, you really won't need a lot of makeup"   – Demi Moore