Liquid Facelift
It has been called a "lunchtime lift", "liquid facelift" and "soft lift". But what exactly is it?
A soft lift is the perfect facial rejuvenation solution to help restore and enhance the natural contours of your face by combining the benefits of wrinkle relaxer and Juvéderm® in a single session. It's a non-surgical facelift resulting in a natural, revitalized appearance and little to no recovery time.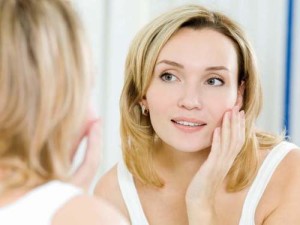 Looking in the mirror and wondering where to begin?
Each guest will receive a detailed consultation with Dr. Lourens to assess specific challenges and desired outcomes.
At Age Management Institute's medical spa in Calgary, we don't just chase lines; we look at your face as a whole, rather than just the sum of its parts. To ensure the best result and a balanced look, we employ a scientific approach to assessing your facial structure. Specially designed calipers and the "golden" mathematical ratio help to establish how to restore your natural features and contours, resulting in beautiful, balanced results. We want you to emerge still looking like you – just better!
For more information on how facial rejuvenation works, visit Botox Cosmetic and Injectable Fillers