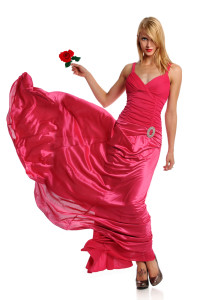 Selphyl® Plasma Treatment is a natural form of anti-aging treatment is often referred to as PRP (platelet rich plasma), or sometimes the stem cell facelift. It is a new and natural approach to a non-surgical facelift in the realm of anti-aging treatments.
Using your own blood, this facelift without surgery naturally rejuvenates your skin, helping reduce the appearance of fine lines, wrinkles and helping the skin appear smoother and younger looking.
Specially trained and an industry expert in the use of this innovative natural face lift system, Dr. Lizette Lourens offers the non-surgical facelift in Calgary and Canmore at Age Management Institute.
During your complimentary personal consultation, Dr. Lourens will discuss the various non-surgical facelift treatment options best for you.
Get a facelift without surgery – schedule your free consultation today.
How does Selphyl® work?

We've all witnessed our body's natural ability to heal itself after receiving a cut or abraison. Selphyl® is a non-surgical facelift system that capitalizes on this natural regeneration using your own blood platelets to increase volume in the skin, helping create a more youthful appearance. Best results are typically achieved with 2 to 3 facelift treatments and can also be combined with other cosmetic fillers, such as Juvéderm®.
What areas can be treated?

The most common treatment areas are on the face as well as the décolleté. In combination with Botox® and other derma fillers, Selphyl® is especially successful in treating tough areas like tear troughs under the eye and "turkey neck", which often occurs as we age.
What should I expect during the treatment?
During a Selphyl® treatment, Dr. Lourens collects a small amount of blood (one to three vials) that is immediately separated and concentrated using a centrifuge. Specific regenerative components of the blood, the platelets and fibrins, are then injected superficially into the skin. The injections in this type of non-surgical facelift activate stem cells, triggering the growth of new cells and stimulating collagen production for new, younger looking skin.
What is the recovery time?
Following treatment, you can expect a minimal amount of swelling and possible bruises for one to three days. Visible swelling is most often associated with treatments designed to plump up the area under the eye.
How long before I see results and how long does it last?
A natural face lift takes a little time but is long lasting! Most guests see a visible improvement in skin volume and texture within 6 to 8 weeks and the results from a Selphyl® treatment usually last from 12 to 18 months. Results may vary depending upon the individual.
Read a personal experience with the Selphyl non-surgical facelift
More information about Selphyl