The Age Management Team
Welcome to Age Management Institute in Calgary, proudly owned by Dr. Lizette Lourens. Our team of dedicated, compassionate professionals takes pride in providing our guests with state of the art anti-aging treatments to help you look and feel your best. But even more importantly, we are committed to making each of our guests feel welcome, comfortable, safe and well cared for. At Age Management Institute, we encourage you to feel at ease sharing any issues you may be experiencing and to ask any questions you may have. We take the time to listen to your concerns and thoroughly explain different treatment options.
 Meet us: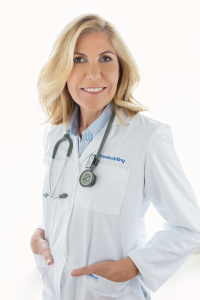 Dr. Elizabeth (Lizette) Lourens is the owner of Age Management Institute in Calgary, and owner/founder of Age Management Institute in Canmore. A licensed and experienced physician in the field of conventional medicine, Lizette spent many years working in emergency medicine and general practice before developing a keen interest in functional medicine. Wanting to assist her patients by treating the cause and not just the symptom of illness, she has dedicated more than 10 years of additional study and practice to develop her expertise in anti-aging medicine, bio-identical hormone replacement therapy (BHRT) and cosmetic enhancement treatments. She now embraces the merging of traditional and integrative medical approaches to achieve the best possible results for her clients, helping them look better and feel better on their path to healthy, happy aging. Click here to read more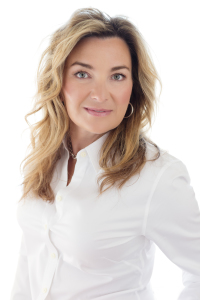 Connie Armstrong
BUSINESS MANAGER & MEDICAL CLIENT LIAISON
Connie is the business manager of Age Management Institute Calgary and Canmore, as well as medical client liaison. She studied Business at the University of Saskatchewan before acquiring an interest in medical esthetics and anti-aging modalities. Connie serves as a key liaison for clients in our medical wellness programs. Her knowledge and warmth ensures a reliable stream of communication, support and encouragement for our guests embarking on wellness and weight loss programs. An avid learner, she upgrades her education continually, striving to stay in touch with the most complete and up to date knowledge of anti-aging information and supplement knowledge. She attended the Metagenics Lifestyle Summit "What Women Really Want" and received Metagenics First Line Therapy Training in Chicago, Illinois.
Courses Attended:
Business Administration – University Of Saskatchewan
Anti-Aging and Regenerative Medicine Conference (A4M)
Metagenics Supplement Training
Advanced Skin Analysis – Florence Barrett Hill
Cosmetic Chemistry – Florence Barrett Hill
Metagenics Lifestyle Summit – Chicago, IL
Metagenics First Line Therapy – Chicago, IL
Leah Boucher
INTEGRATIVE OFFICE ASSISTANT AND COOLSCULPTING TECHNICIAN
Leah is the Integrative Medical Office Assistant and CoolSculpting Technician at Age Management Institute in Calgary.
Often found at the reception desk welcoming guests, Leah is committed to providing outstanding customer service, ensuring everyone receives the best personalized care and attention.
As a trained CoolSculpting technician, Leah conducts free CoolSculpting consultations, and is known to keep guests smiling and laughing while she administers their treatments, too.
Her keen interest and experience in health makes her a perfect fit with the Age Management team. She spent over a decade working as a certified personal trainer, coaching clients and leading them on lifestyle destinations around the world in addition to other roles within the wellness industry.