Nutritional supplements play a key role in Age Management Institute's natural anti aging, wellness and hormone balancing programs. By implementing a customized plan for each guest, we balance your natural anti aging supplement requirements with essential prescription medications, where needed. As part of our programs, we offer individualized consultations regarding the use of nutritional supplements to ensure maximum benefits.
After careful consideration, we have chosen the supplement lines that we feel are most beneficial for our clients. One of our core supplement lines is Metagenics, specifically chosen for its Triple GMP certification; it has been certified by three leading independent quality organizations. No other professional supplement company has achieved this.
The supplement products we use at Age Management Institute include:
We know that all supplements are not created equal, therefore we strongly encourage all of our clients to utilize the specific brands we recommend and find most effective. To guide you on your path to wellness, we welcome you to visit us to replenish your supplements and are also pleased to provide access to an online store for Metagenics.
Getting set up on the new Metagenics online store is easy. Simply click on the 'shop now' button below or visit mlourens.metagenicscanada.com, shop and checkout. Upon checkout your new profile will be created and all incentives will be applied to our order.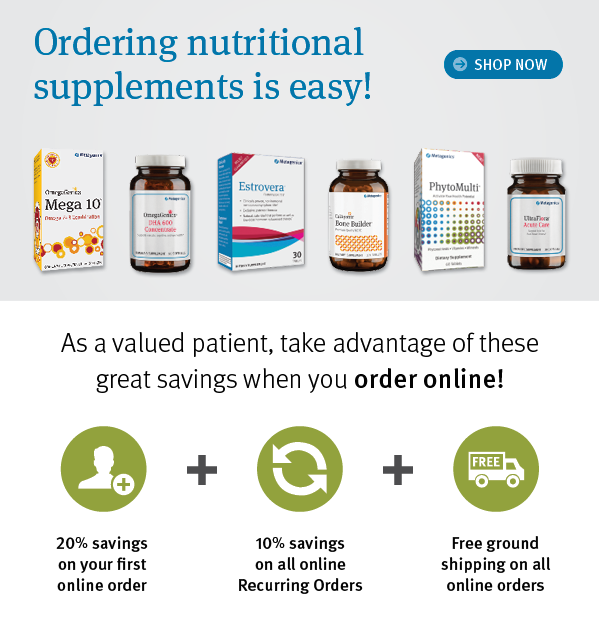 If you have any questions regarding your supplements or if you are experiencing challenges with the online store, our Medical Client Liaison, Connie Armstrong is pleased to assist you. Contact Connie at hormones@calgaryagemanagement.com