Frustrated by your lack of sexual desire? Has your get up and go, got up and left?
That's how many of our clients feel when they first walk through our doors seeking help. Often they are not certain what is wrong – they just don't feel like themselves. Many are suffering from lack of energy, memory loss, lack of sexual desire, weight gain, irritability or chronic medical issues. Too often people assume they must simply accept this as part of the aging process. We'd like to change that.
At Age Management Institute, we believe that aging is not necessarily synonymous with degeneration and loss of vitality. We believe if the brain is healthy, the body will certainly follow.
The goal of our comprehensive wellness program is to help clients avoid or reverse chronic disease by focusing on the cause or system of disease, rather than just the symptoms. We look at health in a new way, employing conventional and regenerative medicine principles to improve your quality of life.
This isn't a 'one size fits all' approach. Our wellness program takes an integrated science-based health care approach that addresses the biochemical uniqueness of each client. Through specialized testing and working with our anti-aging specialist, a personalized program is created to meet the needs of each guest.
We offer assistance to clients interested in decreasing reliance on prescription medications, if possible, in a safe and controlled manner. Where indicated, we replace synthetic medications and hormones with natural supplements and bio identical hormones. Whether you have a weight problem, hormonal imbalance, chronic medical issues or just want to age healthily and happily, we work towards supporting a healthy body and brain.
Our team is experienced in conventional and anti-aging and regenerative medicine. Under the direction of Dr. Lourens, a board certified anti-aging physician, we employ the principles of both functional and lifestyle medicine to help our clients on the path to aging well.
Contact Us Today – Click Here
Dr. Lizette Lourens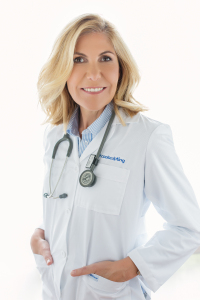 Dr. Lizette Lourens, is a Medical Doctor licensed by the College of Physicians and Surgeons of Alberta, a member of the Family Physicians of Canada (CCFP) and holds a specialist qualification of The College of Family Physicians of Canada (FCFP).
She is also a Member of the American Academy of Anti-Aging Medicine and a Board Certified Physician with the American Board of Anti-Aging and Regenerative Medicine. She completed her Fellowship in Anti-Aging and Regenerative Medicine (FAARM) and established the first Age Management Clinic in Alberta in 2012.