Facials and Facial Services in Calgary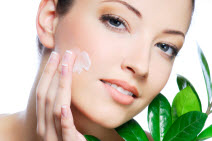 Overwhelmed when you see a plethora of facial treatments listed, each one touting a wide range of advantages but leaving you uncertain as to which one is best for you?
At Age Management Institute, we understand. So we're taking the guess work out of it. We still have a full complement of treatment options available but rather than making our guests do the homework, let us do it for you!
Our highly trained aesthetician will analyze the condition of your skin and consult with you regarding your concerns before recommending an individualized treatment that addresses your specific needs, wishes and budget.
We utilize a medical grade camera system to capture the signs of skin aging and damage to assist in determining the best treatment options for you.
Best Face Forward Customized Facial
Everyone's face endures a barrage of environmental stressors each day. To help restore balance to the skin, your facial treatment includes the application of an active vitamin infusion to help tighten, lift and hydrate the skin. A non-surgical machine, the Environ lonzyme DF, is then utilized to further enhance the penetration of the vitamins deep into the skin using sonophoresis sound waves to brighten your skin and freshen your face.
This facial is fully customized for each guest, incorporating the treatment and product options best suited for you. Dry skin? Oily skin? Acne? No problem. Depending upon your skin's needs, a gentle lactic acid peel may be applied to help improve the skin's texture and tone. For those with sun damage, a diamond dermabrasion may be recommended.
The best part of any facial treatment is the massage! Relax as our aesthetician skillfully massages your face and neck to melt your tension away.
Following the treatment, a complimentary makeup application using Jane Iredale mineral makeup will have you ready to head out with your best face forward!
To maximize your results following your facial, an at home skincare program to meet your needs will be recommended. We are proud to feature an array of enhanced skincare product lines, specially selected for their effectiveness in treating a range of skin types and conditions.
For more information on available products, visit our Skincare Boutique.
Can't get enough of the massage portion of your treatment? Add an extra thirty minute head, neck and scalp massage to your facial.
Men's Executive Facial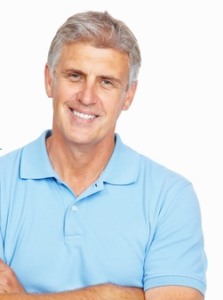 Make a statement in the boardroom with hydrated and brightened skin. This treatment provides deep cleansing to refresh your face, followed by a conditioning application to moisturize and protect the skin.
Finishing off with a tension reducing neck massage, this facial remains a popular treatment with our male guests.
For best results, we kindly request that you shave prior to your treatment.
Can't get enough of the massage portion of your treatment? Add an extra thirty minute head, neck and scalp massage to your treatment.
To further enhance your look, the following treatments are also available:
Head/Neck and Scalp Massage
Lash or Brow Tint

Brow Shape and Tutorial

Lash Tint, Brow Tint and Shape
Lip or Chin Wax

Head/Neck and Scalp Massage – Tension reducing and extremely relaxing.