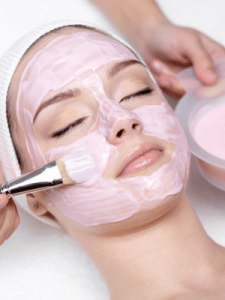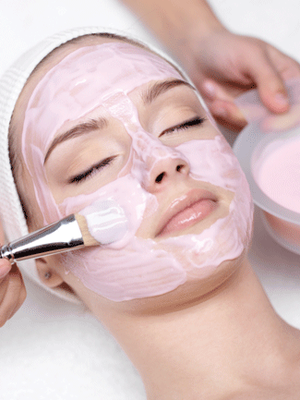 Glycolic Peels
Peels remain a popular and effective method to enhance your skin tone and texture. Quick and convenient, a glycolic peel will help to smooth and soften skin, aid in diminishing fine lines, decrease acne and even out discoloration of the skin.
It can also be effective in helping to fade pigmented areas such as sun spots, freckles and melasma.
At Age Management Institute's medi-spa in Calgary, glycolic peels are administered by Monique Brokken, a highly trained medical aesthetician specializing in professional skin corrective treatments.
How does it work and what areas can be treated?
Our glycolic peel utilizes a fruit acid derived from sugar cane that is applied to the face to remove the thin top layer of skin. By removing these damaged cells, it stimulates cell division that results in plumper, healthier, newer cells.
In addition to the face, a glycolic peel can also enhance the appearance and serve as an excellent anti-aging treatment for the décolleté and back of the hands.
How often should I have a glycolic peel?
Depending on your skin condition, we recommend four to six treatments spaced 10 days to two weeks apart.
For regular maintenance to improve your skin texture and appearance, receiving a glycolic peel monthly produces optimum results. To maximize your results, we highly recommend the Celazome Glycolic kit for at home maintenance.
AFA Clay Peels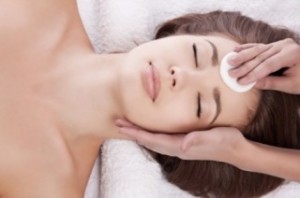 Our anti-aging clay peel treatment harnesses nature's healing powers in a highly effective two-step process, beginning with a rare earth clay mask to prepare the skin before applying an acidified amino acid peel.
The healing powers of clay date back to prehistoric times and over the years science has proven the health attributes of the trace minerals found within various types of clay.
Amino acids are renowned for their rejuvenating qualities, serving as a powerful antioxidant and exfoliant, while simultaneously improving the skin's hydration.
Combined into one treatment, it's a powerful and effective way to smooth and hydrate the skin, diminish fine lines and even out the hyperpigmentation of sun spots.
How does it work and what areas can be treated?
The treatment begins with a clay mask to prepare the skin by drawing out oils and impurities, thus providing a clean slate for the application of Amino acid Filaggrin Antioxidants (AFA's). Your skin will feel tight immediately after the treatment but as the acids take hold, hydration in your skin will increase, easing any dryness and irritation.
The treatment is highly effective for not only the face, but also the back of your hands and your chest; areas where the skin is often neglected and sun damage is common but often overlooked.
How often should I have an AFA Clay Peel?
A series of four to six treatments is recommended for a dramatic transformation. Sun spots typically begin to noticeably improve after six treatments.