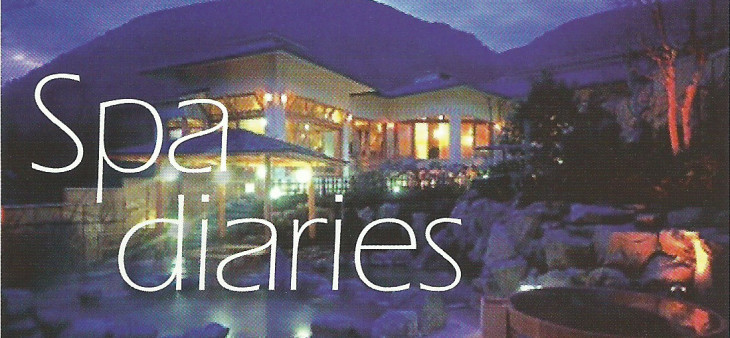 Dr. Lourens in Homefront Magazine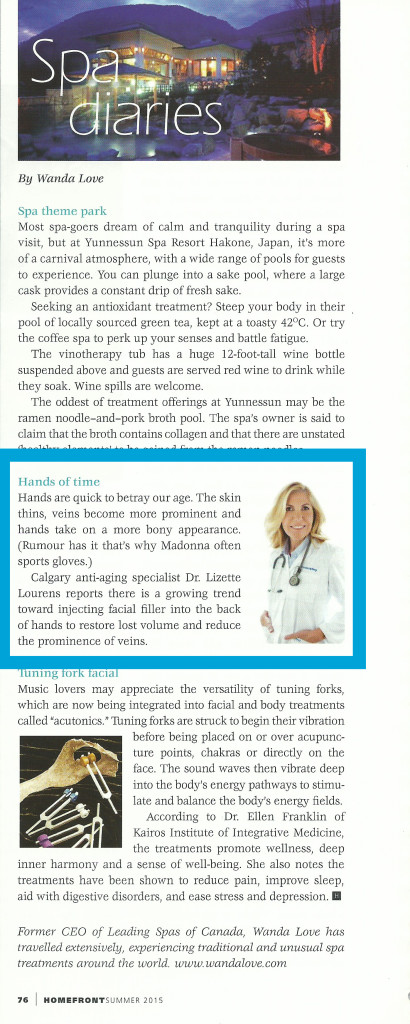 Age Management Institute founder, Dr. Lizette Lourens is included in the latest issue of Homefront Magazine.
Hands of time
Hands are quick to betray our age. The skin thins, veins become more prominent and hands take on a more bony appearance.
(Rumour has it that's why Madonna often sports gloves.)
Calgary anti-aging specialist Dr. Lizette Lourens reports there is a growing trend toward injecting facial filler into the back of hands to restore lost volume and reduce the prominence of veins.
Radiesse is a popular choice for treating hands, as it helps build collagen, shows instant results and lasts longer than most hyaluronic acid fillers.
Are your hands showing your age?
Call Connie at 403.609. 2196 or email to reserve your free consultation with Dr. Lourens at our Calgary or Canmore location.