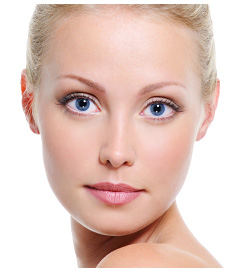 One of the easiest anti-aging treatments to perk up dull, sallow skin is a Diamond Dermabrasion.
This exfoliating treatment resurfaces the skin, removing tired, dull skin cells and stimulating circulation and blood flow to produce a fresh glow and smoother texture immediately. It also encourages collagen and elastin production for longer lasting effect. Following the treatment, we apply a topical vitamin infusion for amazing, instant results.
How does it work?
This crystal-free treatment uses a tiny diamond encrusted hand piece that is designed specifically to work with the natural contours of the face.
What can Diamond Dermabrasion do for me?
In addition to providing regular exfoliation and helping to reduce fine lines, Diamond Dermabrasion is an ideal option for skin conditions that require more intensive treatment such as acne scarring. It's also great for those prone to blackheads.
How often should I have Diamond Dermabrasion?
Depending on your skin condition, most clients will require four to six treatments spaced two – three weeks apart.
As part of a regular exfoliation regimen, we recommend a treatment every month to maintain a youthful, healthy glow.
Contact Us Today – Click Here