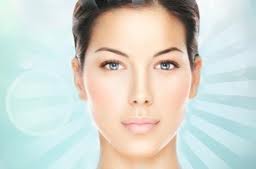 In simple terms, cosmetic fillers are a non-surgical treatment used to restore the volume and fullness of skin that diminishes as we age. At Age Management Institute in Calgary we use Restylane®, Perlane®, Fine Lines®, Juvéderm™ and Voluma injections. These substances are bio-identical hyaluronic acid gels that provide natural looking and feeling results. With these derma fillers, we can help refresh sagging skin, help re-contour your jaw line and restore natural, youthful volume to your face.
How do I know which cosmetic fillers are best?

Each individual is different. During your initial free personal consultation, our medical professionals will discuss your options and determine which filler injections are best suited for you.
How do derma fillers work?

Occurring naturally in the body, hyaluronic acid works like a sponge within our skin, absorbing water and acting as an internal moisturizer. As we age, the acid we naturally produce diminishes, causing creases and folds appear. Derma fillers are injected through a small needle into or beneath the dermis, to help restore the skin's volume and smooth away wrinkles and folds. Facial injections take very little time and results are usually seen immediately, with little or no downtime.
What areas can be treated?
Juvéderm™ lip injections are among the most common of all derma fillers, but in general, facial injections  treat areas including under eyes, cheeks, chin, jaw line and facial lines. It's a popular treatment to lift the marionette lines that run down from the corners of the mouth, and wrinkles around the lips. It can also be used effectively to diminish scar areas caused by acne or surgery.
What should I expect during my first visit?
You will begin with a complimentary consultation with Dr. Lizette Lourens. Lourens is highly knowledgeable, skilled and experienced with Juvéderm™ injections, among many other derma fillers. At Age Management Institute, only skilled and experienced physicians administer cosmetic injectable treatments for your safety and confidence. With any injectable treatment such as Botox® , Juvéderm™ and other derma fillers, the key is to maintain a natural, balanced look. After reviewing your concerns and discussing the appropriate treatment areas, medical grade photography will be used to capture your 'before' look in order to later compare your 'after' look.
What should I expect during a treatment?

The treatment involves using tiny needles to carefully fill in the targeted areas. The filler solutions contain lidocaine, a pain reducing medication to ease any discomfort you may experience during the injection.
After the treatment, can I return to work immediately?
Not only are the results from cosmetic fillers immediate, but there is no serious recovery time required. We will do a free touch up of your makeup with our mineral cosmetics and you will be on your way! Depending on the area being treated and the particular brand of filler injections used, slight bruising may occur.
Read our tips on how to reduce bruising from Botox and other injectable fillers
What do I do after getting cosmetic fillers?
Following your treatment, there are a few simple instructions to follow. All after care instructions will be reviewed with you and a tip sheet will be provided for your convenience.
Sleep on your back for at least one night following facial injections
Avoid high impact workouts for at least 24 – 48 hours following filler injections
Increase your water consumption for 24 – 48 hours following filler injections
Bruising, swelling, lumps and bumps and pain at the injection site can occur following treatment. If these symptoms persist more than a few days, please contact us as a follow-up may be required
If you are concerned about anything you are experiencing after receiving filler injections, don't hesitate to call us. We are here to help!
When will I see the results?

The joy of cosmetic fillers is that the results are instantaneous! That's right – you will be able to look in the mirror immediately and see the results. No waiting.
How long does it last?

Some facial injections last longer than others, depending upon the area and type of cosmetic fillers used. You can expect some to last six to nine months and others to last up to a year. We will discuss this with you during your consultation and as always, we encourage you to ask as many questions as you wish.
Schedule a free consultation today!