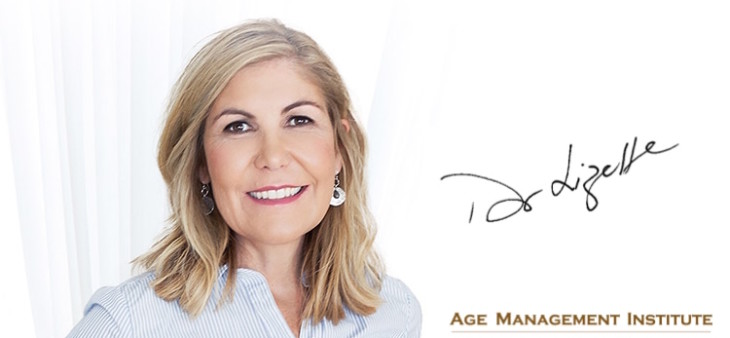 "Nobody can go back and start a new beginning, but anyone can start today and make a new ending." – Maria Robinson
Dear Friends of Age Management Institute –
Age Management Institute is evolving and progressing, and I'm excited to unveil some of our plans.
Age Management in Calgary will be continuing to offer:
In addition, we are immediately introducing:
C02 laser rejuvenation treatments*
Introfill for easy and effective platelet rich plasma and liquid hyaluronic acid treatments*
All cosmetic injectable treatments administered by a physician
Going forward, Age Management Institute is embracing a more European approach to healthy aging and wellness.
European anti-aging physicians recognize the value of more natural results and solutions, achieved through their commitment to long-term wellness rather than the 'quick fix' cosmetic approach that is so prevalent in North America. The European approach is to address overall health and wellness to generate beautiful, natural-looking and long-lasting results.
As an example, injectable treatments that offer short-term results provide an immediate boost for guests, though the best results are achieved when combined with injectables that help restore and rebuild collagen for natural, long lasting results. Botox and fillers will provide quick results, but combined with Sculptra or Selphyl (platelet rich plasma) your skin's natural volume and suppleness are restored for an extended period of time and in a more natural way by capitalizing on the body's production of collagen.
Weight loss is rewarding but if your hormones aren't in balance, you're on the path to put those pounds back on. For many people, maintaining weight loss requires addressing the body's needs and replenishing hormones that have been depleted, in both men and women.
Women suffering from urinary incontinence benefit immensely from the FemiLift laser treatment. It helps to naturally restore collagen, and, when combined with hormone supplementation, the results for a woman's health can be life-changing and a huge boost to their emotional well-being.
I read a quote last week from Maria Robinson,
"Nobody can go back and start a new beginning, but anyone can start today and make a new ending."
We all recognize lifestyle choices from our past may negatively impact us later in life. We can't change that but let's start today to create a new ending with long-term, effective strategies for health, wellness and beauty as we age.
I hope you will join us for our upcoming November customer appreciation event including special offers on products and treatments. To register for your invitation, please click here.
I look forward to working together with you on your path to healthy aging.

*Details on the new C02 laser treatments and Introfill technology are coming soon. Follow us on Facebook for all the latest news and promotions.