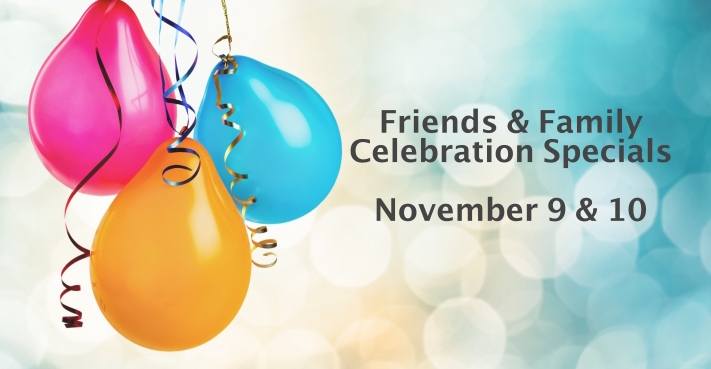 Join us for special offers and free demonstrations
Friends & Family Days at Age Management Institute
Wednesday, November 9th
10 am – 7:30 pm
&
Thursday, November 10th
10 am – 6:00 pm
With Dr. Lizette Lourens taking over as sole owner of Age Management Institute,
To thank our valued clients and welcome everyone on this wellness journey,
we are dedicating Wednesday, November 9th and Thursday, November 10th
to you, with incredible special offers on services, rejuvenation treatments and
 skin care products in our boutique!

Demonstrations on the new Introfill treatment 
Wednesday, November 9th at 5:30 pm & 6:30 pm with Dr. Lizette Lourens.
Introfill offers a new way to inject Selphyl or hyaluronic acid using micro-needling, to improve the appearance of wrinkles, fine lines, texture and tone of your skin.

Complimentary Consultations with Personalized Treatment and Product Recommendations
Please call 403.265.4142 to reserve your consultation in advance as space is limited.

50% off Celazome Skin Care
50% off GliSODin Skin Nutrients
50% off Glo Mineral Makeup

20% off ZO Skin Health
20% off Environ Skin Care
20% off Jane Iredale Mineral Makeup

Plus great special offers on many of our
skin rejuvenation treatments


To RSVP and for more information, call 403.265.4142.
Or just drop by. We look forward to seeing you at Age Management Institute.
Suite 113, 7015 Macleod Trail SW, Calgary
(beside Script Pharmacy)
* Discount on products available on in-stock items only